Macbeth: The Red King
A new history by Shaun Manning
Our Mission: To publish awesome, independent comics from around the world. Creators from the U.K., The Philippines, Switzerland, Mexico, Pakistan, Korea, Spain, Canada, the USA and more all have great stories to tell.
For years, big publishers like Marvel and DC have told us great stories, but what about those that want something different? Real war books, old-school westerns, slice of life, and so much more is what we want to bring you.
We distribute great content on top digital Comic Book platforms, including Comics+, ComiXology, and Amazon Kindle. You can enjoy awesome stories that you won't find anywhere else on your tablet, smartphone, or PC, and some of our titles are now available in print. We want to make it easy for you to enjoy Comic Books and reading in general. That's why we successfully launched our first kickstarter campaign to print The Kursk, which can be seen below: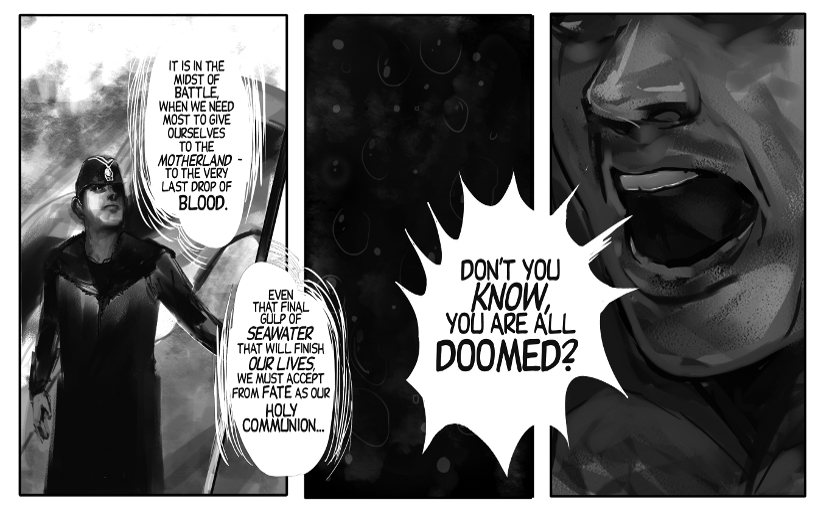 Are you a creator looking to reach more readers? Get in touch, and let's see what we can do. We are always looking for great people to work with, so check out our submission guidelines and let's get started.
We always have great project in the pipeline; coming very soon is Macbeth: The Red King. This is an amazing retelling of the Shakespearean classic, and you can preview some of the amazing artwork below.




Be sure to follow @LuchaComics, and if you have a great story of your own that you would like us to publish, then be sure to get in touch!